Counter Strike! SB Halftime Alternatives Through the Years
February 3, 2012 • Posted by Dan Thompson in Blog, Television • Tags: 30 Rock, Beavis and Butthead, celebrity death match, football, Fox, halftime show, In Living Color, nbc, Puppy Bowl, Superbowl • 1 comment

…speaking of the Super Bowl…
What?
Is it such a leap to assume that you aren't? I mean lets be real, who isn't talking about it?
Whether or not you're a Pats fan or a New York Football Giants fan, chances are you've been surrounded by and inundated with talks about The Big Game.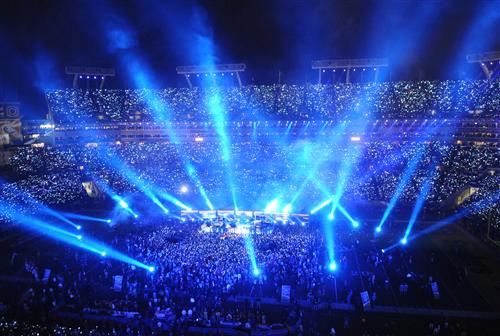 Americans love it, the world is forced to consume it and the spectacle only gets louder every year. It's a celebration of excess where only the richest, most entitled individuals get to attend while the rest of us slum it in our friend's and family's rec rooms with our assortment of chips, dips and pizza rolls.
What is the Super Bowl to the majority of those who watch it pedestrianly at home? Basically a game wrapped up in entertainment. So lets take a look back at the pinnacle of the Super Bowl broadcast, the halftime show.
Sure Super Bowl halftimes have morphed and grown throughout the years. We've had some entertaining ensembles and some serious WTF moments (Seriously, who told John Goodman he was a Blues Brother???).
All in all it's generally worth checking out, then some nerds over at the other networks realized that perhaps the audience wouldn't mind switching stations for that brief window between the 2nd and 3rd quarter and would tune-in to something a little different, something that could possibly be more entertaining than Phil Collins singing with Christina Aguilera (accompanied by Edward James Olmos!?! Who WOULDN'T love that?!?!) Thus, the Super Bowl halftime counter-program was born.
Speaking as a child of the 70′s (barely) I have seen my fair share of SB's and their respective halftime shows. So back in 1992 when FOX announced that their prime time hit, In Living Color, was going to produce a show that would air directly against the halftime entertainment I was immediately intrigued (as were about 20 million other individuals who apparently also clicked the dial and watched). I remember Fire Marshall BIll blowing up a school and thinking, "Man, this is genius! This is so much better than (lets see, what was it they went up against that year: Gloria Estefan and figure skating?!?! No contest!) the alternative.
Sadly when the next SB came around, those of us waiting for an encore by the sketch troop were left wanting…but all was not lost. MTV pitched in and so did several others who have helped to carry the torch, lit by Keenan Ivory Wayans and his 19 brothers and sisters that fateful Sunday in late January of '92.
So, lets take a look at some of the more memorable counter programming match ups we the people have been privy too over the years.
Naturally We already mentioned In Living Color. Twas the Godfather of the medium, laying groundwork for all who would follow. A young Jim Carrey steals the show from Jamie Foxx's pants in this particular bit: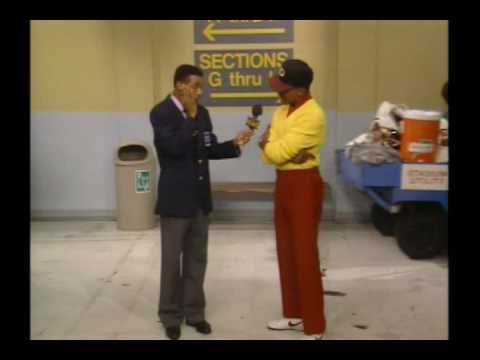 Next was Beavis and Butt Head, also at the top of their game when Butt-Bowls I,II and III were aired. Unfortunately, with the exception of linking to some sketchy foreign video sites, there is absolutely no footage of these specials to be found! I know they're available on Vol. 2 of The Mike Judge Collection so you'll have to shell out some clams (get it? Terrible) to take a look.
After the success of the Butt Bowl triad, MTV went ahead and tried to cash in on another up and coming program they were airing at the time. Celebrity Death Match took a turn at the halftime slot in 1998 featuring the likes of Howard Stern, The Spice Girls and Kathy Lee-Gifford. I was never really a fan of this show, but recall checking it out as it was the better alternative to Boyz II Men alongside Queen Latifah and friends. Good for a few laughs, but definitely not the best of this bunch.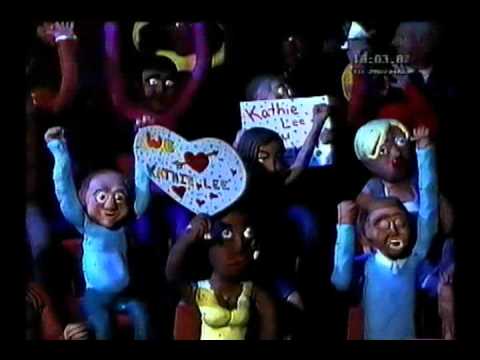 Skipping ahead to 2003, this was the first time multiple networks went head-to-head competing against one another for the now popular slot. NBC got Tina Fey and Jimmy Fallon to air a special Weekend Update halftime special. The Peacock network then doubled-down with an installment of Fear Factor featuring Playboy Playmates. Bravo also aired a well received special called Gay Weddings (which many believe led to the successful series Queer Eye for the Straight Guy).
The following year was the debut of Pay Per View's foray into the mix. 2004 gave us a late Christmas present known as The Lingerie Bowl. Scantily clad athletes playing full contact football for the sheer enjoyment of all to watch–live from the Los Angeles Coliseum. Celebrity coaches aplenty between Jenny McCarthy, Dennis Rodman and Eric Dickerson would pop up over the years as the inaugural success spawned several sequels of the spectacle. The warm reception to this project paved the way for many young ladies to strut their stuff in The Lingerie Football League.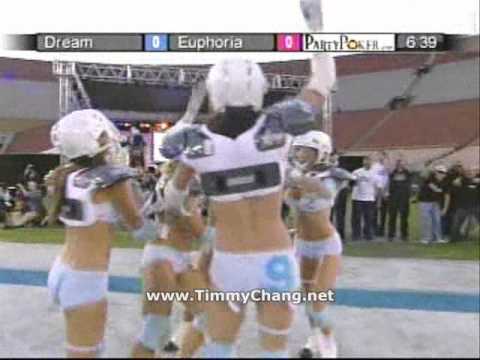 Saving the best for last, 2005 found Animal Planet giving us a big shot of awwwwwwwwww with their halftime installment, The Puppy Bowl. Pretty much the exact opposite on the sinner spectrum from the Lingerie Bowl, Animal Planet took a play pen rigged with several stationary and mobile cameras and basically followed little pups around while they mixed it up with football themed toys and obstacles. It's hard not to get sucked into this one, you got a little Cocker Spaniel following a Terrier pup trying to steal his squeaky football toy and then, oh wait, here comes the water bowl camera!
Delightful.
While the Lingerie Bowl and The Puppy Bowl have been standards of the counter-programming community since their inception, one might wait and wonder what will we be offered next?